Lawn Mowing
Keep your lawn looking great with professional lawn maintenance services from V&M Property Services LLC. V&M Property Services LLC offers general lawn maintenance and seasonal clean up services to keep your property looking great. We use professional grade equipment to trim and edge your property and keep your lawn manicured and looking great. We provide honest and reliable lawn care for residential and commercial properties.
Let us take care of the mowing, trimming, edging, and seasonal clean up around your property and keep your home or business looking its best. Contact us today for more information or to request a free estimate.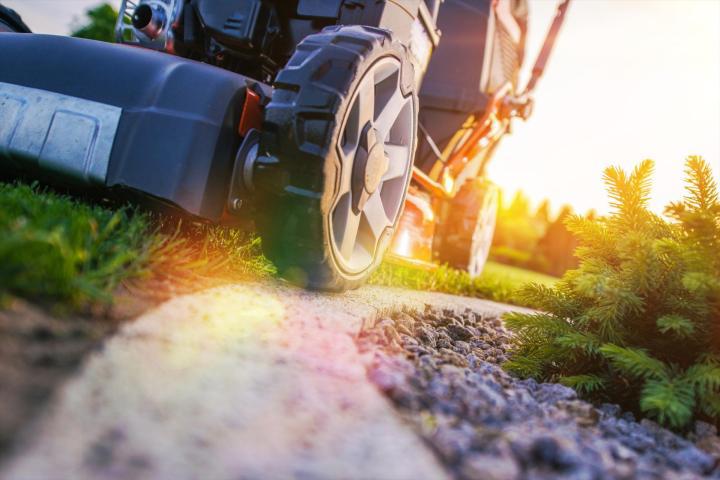 Lawn Maintenance
We're dedicated to making your yard look amazing. We offer a full flower/mulch bed service that includes weeding, hedge trimming, mulching, bed edging, and flower or shrub planting new. We offer landscape stone bed installation. .
Our landscaping team has experience with all varieties of flora appropriate for growing zones. We can help select and install beautiful plants to meet your property and care needs. You don't have to settle for the same thing everyone else has. Talk with the landscaping professionals at V&M Property Services LLC today and find out more about how we can help you create the outdoor designs that you're dreaming of.
Fall services
Falll Services is a great way to continue receiving great service from V&M property Services! We offer Fall cleanups that would include removing fallen leaves, invasive brush or weeds, or just about anything you want removed from your property. Schedule your Fall service today and we'll see you soon!
Landscaping
V&M Property Services LLC makes it easy to get and maintain a great looking green space for your home or business with professional landscaping services. We'll help select and install the right plants and materials to help improve the curb appeal of your property.
Our experienced crews work efficiently to help minimize disruption to your daily activities or customers, while ensuring that plants and materials are installed properly for years of enjoyment. Contact V&M Property Services LLC today for more information or to see how we can help save you time, money, and effort with our full line up of professional landscaping services. We look forward to working with you.